Does Father Christmas Belong in Narnia? JRR Tolkien Didn't Think So | Talking Beasts
Posted December 11, 2017 5:00 am by Glumpuddle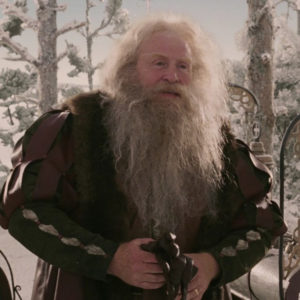 The appearance of Father Christmas in chapter 10 of The Lion, the Witch and the Wardrobe is one of the most unexpected and memorable moments in the series. Both scholars and fans have been discussing the scene for decades. J.R.R. Tolkien felt very strongly that the character did not belong in The Chronicles of Narnia. Listen to this podcast and then post a comment.
For the comments section:
1. What was your first reaction when Father Christmas appeared? Did he seem out of place?
2. Answer the "Stump a NarniaWebber" trivia questions at the end of this episode.
3. Give feedback about this podcast! What do you like and dislike about it? What would you like to see more/less of in the future? How/where do you usually listen?
Speaker: Glumpuddle
Interviewed: Meltintalle, Movie Aristotle, Pattertwigs Pal, Ryadian, the4signs[repeat], Inkling
This is our last episode of the year! We will be back sometime early next year after looking through your feedback.
Podcast: Play in new window | Download
Subscribe: Apple Podcasts | Android | RSS