Loads of New Photos
Pictures of the The Voyage of the Dawn Treader sets are arriving on an almost daily basis now. Today we have bits and pieces from all over.
The Spit
Here is today's picture of the Wharf set on The Spit from SpringHillVoice.com.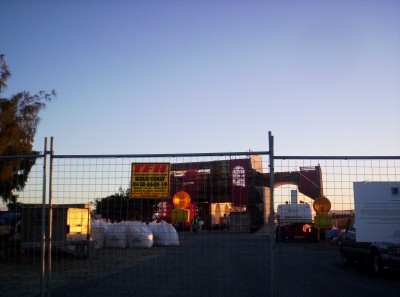 Here is an older picture of the Wharf set, but it's from a different angle than one we've seen.
Link to chelsea_rose04's photobucket website.
Movie World Carpark
myartismylife sent us some of the photos that he took of the MovieWorld carpark set. There isn't too much to see, but it's fun to speculate what might be hidden there.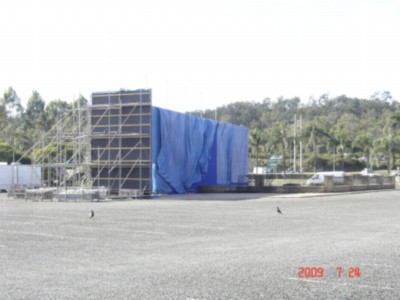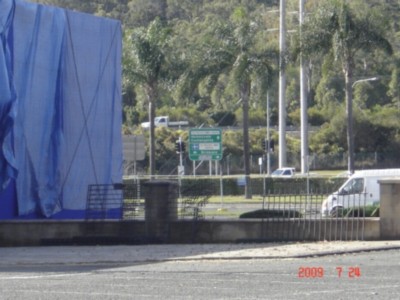 Cleveland Point
This one is new to me. It's a lighthouse that's undergoing construction of some type. It's located at Cleveland Point where they won't be shooting until September. Since it is an actual lighthouse, they may simply be using it as a place to shoot from or they may be modifying it for a set piece.
Link to kekojohn's Flickr site.
Link to the Wikipedia page for the actual lighthouse.
Special thanks to Poggin (AslansCountry.com), myartismylife, and ceppault for sending us the links and pictures!
UPDATE: Salem pointed out to us that SpringHillVoice mentioned last week the Lighthouse just happens to be right next to the set where the Dawn Treader is being built, and just happens to be undergoing some restoration. It doesn't have anything to do with the set.
Thanks Salem!