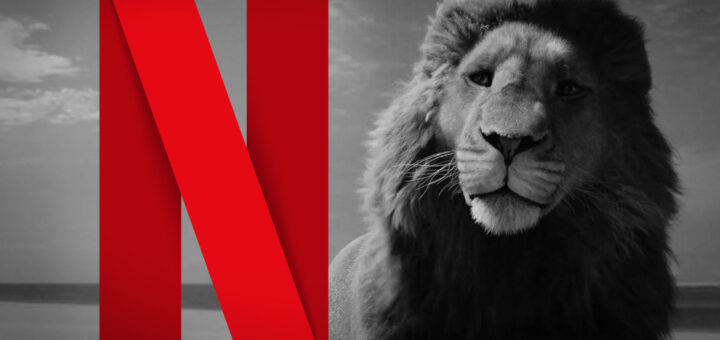 Netflix's Narnia Reboot: What We Know
Updated: December 22, 2022
Netflix is developing new live-action adaptations of The Chronicles of Narnia by C.S. Lewis. This page will be updated regularly with the latest information.
Series and Movies
Producer Mark Gordon said this collaboration has "the capacity to translate the Narnia universe into both stellar feature-length and episodic programming."
What does that mean exactly? Listen to our discussion about this on Talking Beasts: The Narnia Podcast.
Creative Architect
Matthew Aldrich, co-writer of Pixar's Coco, was named the Creative Architect in 2019. The announcement said he would "oversee the development and creative live-action adaptation of C.S. Lewis' beloved The Chronicles of Narnia series" and will "work across both series and film […] on all projects under the deal.
Is Aldrich a good choice to helm Netflix's Narnia? Here is what we think.
Studios
Netflix
Entertainment One (eOne)
The C.S. Lewis Company
This is the first time the rights to all seven Narnia books have been held by the same company. According to The Sunday Times, Netflix paid nearly $250m for the rights.
Producers
The following people were listed as producers in the initial press release:
Mark Gordon
Douglas Gresham (stepson of C. S. Lewis)
Vincent Sieber
(Executive producers for series, producers for features)
Narnia "Universe"?
The original press release included the word "universe" 3 times, which caused some fans to speculate that we would see original content that expanded on the canon of C. S. Lewis. But, that is merely speculation at this point.
In April 2019, Producer Mark Gordon said, "The pitch [to Netflix] was that we would be selling not just one movie or one book as a series. There were 3,000 characters in Narnia. So there was this very ripe opportunity."
Should fans be concerned about Netflix expanding the world of Narnia? Here is what we think.
Reboot?
Will Netflix start over and do their version of The Lion, the Witch and the Wardrobe? Will they pick up where the Walden Media movies left off and do The Silver Chair? Or perhaps another book? This has not been officially addressed, but here is what we think:
What happened to The Silver Chair movie?
Beginning in 2013, The Chronicles of Narnia: The Silver Chair was in development with Director Joe Johnston and Screenwriter David Magee. But the project was abandoned partially due to creative differences.
As of December 2018, David Magee is not involved with the Netflix productions.
Release Date
To be announced.
In August 2021, a source close to the production told NarniaWeb that the project was still in "active development."
News Posts
Opinions