What is NarniaWeb?
NarniaWeb.com is the place for The Chronicles of Narnia news and discussion.
Our Mission
Provide the latest Narnia news – especially the upcoming Netflix productions – and distinguish between fact and rumor.
Connect people who love Narnia to a community where they can share their thoughts and gain new insight.
Amplify the voices of readers who want filmmakers to treat C. S. Lewis's beloved books with the respect they deserve.
Site History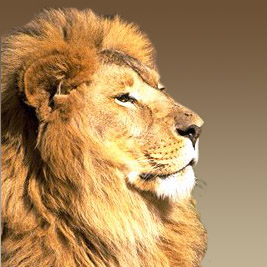 Founded by "Tirian" in November 2003, NarniaWeb started out as just a handful of news stories and a forum, but grew quickly. Daily traffic jumped to 1,000 visitors following the USA Today ad for Disney/Walden's The Lion, the Witch and the Wardrobe – and it has been increasing ever since.
In 2005, we were nominated for Best Movie Fan Site at Movies.com (along with Mugglenet and TheForce.net).

In 2007, Walt Disney Pictures invited us to the set of The Chronicles of Narnia:

Prince Caspian

in Prague to interview the cast and crew.

In 2017, we revamped our podcast and officially named it

Talking Beasts: The Narnia Podcast

.

The site was completely redesigned in 2009 and 2019.
Staff
NarniaWeb is maintained by volunteers who love The Chronicles of Narnia and can't stop talking about it.
Tirian
Founder, Web Developer
Glumpuddle
Multimedia Producer, News Poster, Social Media Manager
The Rose-Tree Dryad
News Poster, Moderator, Web Designer
Daughter of the King ("Dot")
News Poster, Moderator
Fantasia
Forum Administrator
Impending Doom
Instagram Manager
Gymfan
Patreon Manager
AJAiken
Graphic Designer, Assistant Podcast Editor
Top Supporters
Thanks to our Friends and Knights of NarniaWeb:
Andrew N, Anjelica Whitehorne, Annie, Ashley Fouch, Carol Carr, Col. Klink, CourtenayR, Darby Summers, Eric Severson, Greg Miedema, Jonathan Paravel, Joseph Blankenship, Kahina Necaise, Lauren Thornhill, Louise New, Matt Moreno, Pattertwig's Pal, Rebekah Walton, Reepicheep775, Roger Baker, Surimuchan, Unicorn, WordSarien.
Support Us
Here are some ways you can help NarniaWeb: