Soundtrack Updates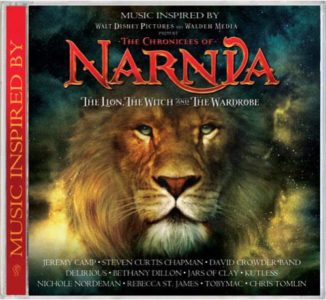 According to Narnia.com, the release date for the soundtrack has been pushed back to December 13.
There's a new Soundtrack website at Walt Disney Records with sound clips in both QT and RA formats. The website also has lots of information about the Special Edition soundtrack. It appears that the original soundtrack will have a 3D cover.
Click here to visit the Walt Disney Records Soundtrack Website.
Here is a tracklisting of the songs on the album:
1. The Blitz, 1940 – Score
2. Evacuating London – Score
3. The Wardrobe – Score
4. Lucy Meets Mr. Tumnus – Score
5. A Narnia Lullaby – Score
6. The White Witch – Score
7. From Western Woods to Beaversdam – Score
8. Father Christmas – Score
9. To Aslan's Camp – Score
10. Knighting Peter – Score
11. The Stone Table – Score
12. The Battle – Score
13. Only the Beginning of the Adventure – Score
14. Can't Take It In – Performed by Imogen Heap
15. Wunderkind – Performed by Alanis Morissette
16. Winter Light – Performed by Tim Finn
17. Where – Performed by Lisbeth Scott