Eddie Izzard Discusses His Role as Reepicheep
The Telegraph interviewed British comedian Eddie Izzard who is the voice of the valiant mouse Reepicheep in Prince Caspian.
Izzard said of the role: "I didn't see myself as Reepicheep but then I thought that it may be fun.

"And looking again at Reepicheep I realised that he has always been recorded in a high, slightly camp voice because of the overt language that he uses and his chivalrous nature, but actually he is a murderous little so-and-so of a mouse. I see him as the Mad Max of mice."
Click here to read the whole article.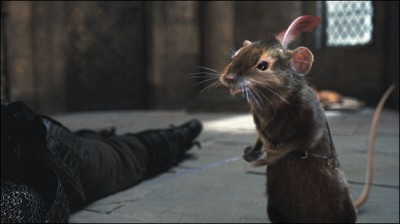 Thanks to 'Narnia Fan' for the heads up.