'Prince Caspian' Game to Feature New Scenes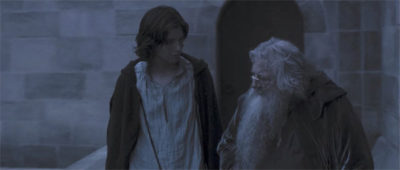 From Variety.com:
"Prince Caspian" fans won't have to wait for the DVD to get bonus footage.
Disney Interactive Studios' videogame adaptation of the upcoming tentpole from its sibling studio, "The Chronicles of Narnia: Prince Caspian," will feature two exclusive live-action scenes shot by the film's cast and crew.
The "Prince Caspian" game's two new scenes, which total about 2½ minutes in length, are meant to frame an early level that connects the story of "The Lion, the Witch and the Wardrobe" with its sequel. The game's other levels mirror the plot of the film and are bookended by live-action scenes from it.
Read the full story here.
Website Kotaku.com also adds:
The live action shots, filmed on location in Prague during the movie shoot, connect the first and second movies together by having Dr. Cornelius explaining to Caspian how Narnia fell to the Telmarines hundreds of years ago. The exclusive clips are two of the sixteen live-action clips appearing in the game.
Thanks to KnightofGondor for the head's up!