The Prince Caspian Interactive Map
The official Prince Caspian MySpace page has added a new Interactive Map where you can explore Narnia.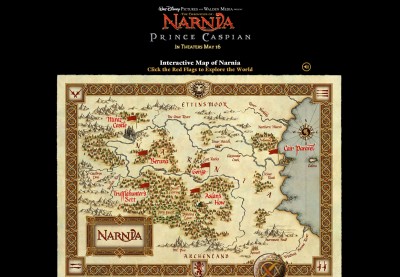 Each red flag is a location you can explore.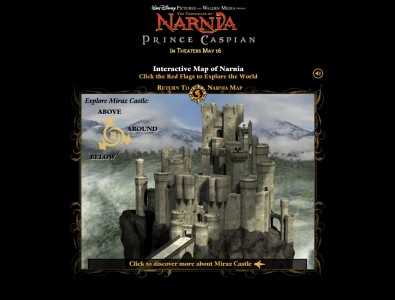 Here is Miraz's Castle in more detail.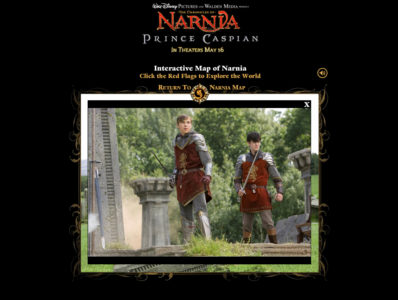 When you read more about each location, it unlocks new photos from the film.
Click here to explore the Interactive Map of Narnia.
Thanks to icarus for the head's up!