Amid False Han Solo Rumors, Joe Johnston Working Hard on The Silver Chair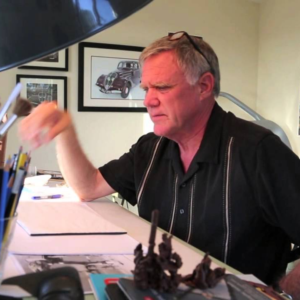 Last week, the upcoming "Han Solo" film lost its two directors and rumors about Joe Johnston replacing them surfaced on the internet. Many people speculated that Johnston would be a likely choice given his background with the Star Wars franchise. Ron Howard has since been brought on board to finish directing the untitled Han Solo film.
NarniaWeb received a statement from Joe's team and is able to say that rumors of Joe's involvement were always false and that he is still hard at work on making The Silver Chair. Here's what they have to say:
As of now, Joe is still focused on directing The Silver Chair and has already put in a great deal of time on bringing the story to life. He has no plans to go in a different direction unless he is forced to do so.

And he, of course, appreciates all of his Star Wars fans support. They are what has catapulted his career time and time again so he is very grateful that so many have asked he take over Han. He is very grateful for all the nods from his fans.