New Clip from Logos Prince Caspian Stage Play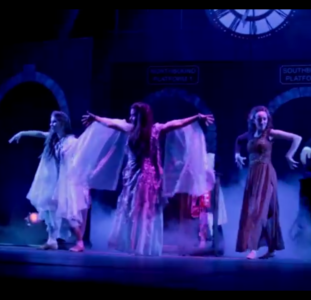 The Logos Theatre has shared a new clip from their production of Prince Caspian. (You must be logged in to Facebook to view.) The one-minute sneak peek shows the Pevensies' second trip to Narnia as the railway station around them disappears and they find themselves in another world once again.
Located in Taylors, South Carolina, The Logos Theatre has received excellent reviews from Narnia fans for their stage version of Prince Caspian. Douglas Gresham, film producer and C.S. Lewis's step-son, attended a performance and offered high praise for its quality.
Tickets are still on sale for upcoming performances of Prince Caspian this summer. NarniaWeb will be attending one of them, so stay on the lookout for a review!