The Sail Makes Its Appearance
It's the moment everyone has been waiting for — Kylie_Keene updated her Flickr account yesterday with more pictures of the Dawn Treader as the sail was being hung. And it sure isn't white… Yes! It is purple! It looks like a deep royal purple to me.
"She had only one mast and one large, square sail which was a rich purple." ~ The Voyage of the Dawn Treader, Ch. 1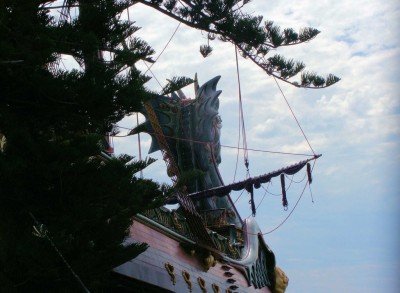 You can check out Kylie_Keene's full set of pictures on her Flickr account here.