Photos: Georgie Henley on the Dawn Treader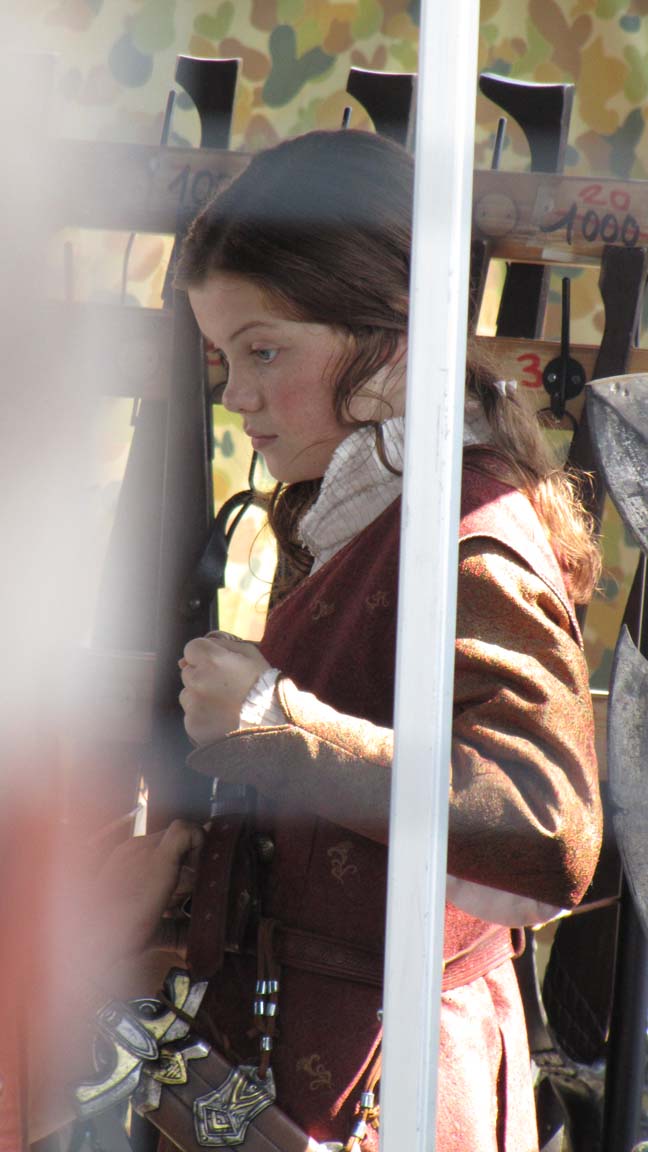 Dozens of pictures and videos have been posted online over the past few weeks, but Georgie Henley has been noticeably missing from them for the most part. Now, we finally have some clear shots of her on board the Dawn Treader, and she sure has grown up. Be sure to read the blog entry as well:
View the photos here (Notice the cordial at her side)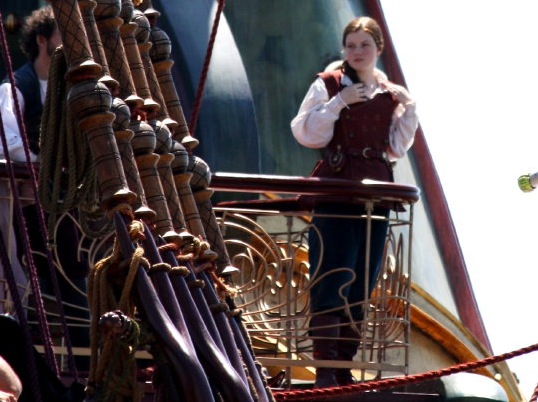 These photos may start more discussion about the actors' ages. In the book, Lucy is a year older than Eustace (10, 9), but Georgie Henley is actually two and a half years younger than Will Poulter (15, 16.5). This does not necessarily mean the filmmakers have changed it so that Eustace is older. Filmmakers typically cast actors based on how old they appear, not necessarily how old they actually are.
Thanks to Lady Éowyn.
UPDATE: Thanks to Tamara, we have two new pictures of Georgie in which she is wearing a different costume, and what looks like a sword (not a dagger) on her belt!