The Finished Dawn Treader
The Dawn Treader: Over the past several weeks, we have watched her evolution from all angles. But this latest photo gives us our best look yet at the finished product, and the image on the sail.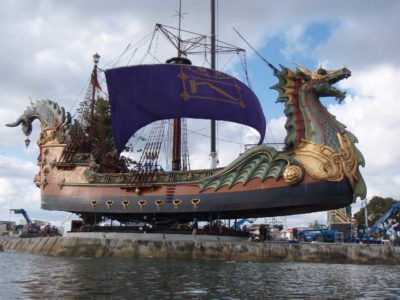 Thanks to 'ellz_bellz'!
What do you think? Post your thoughts here.