Bird's Eye View of the Dawn Treader
Even though filming at Cleveland Point is over and done, some last minute videos and pictures are coming in. The first two pictures are from AintitCoolNews and they are spectacular. Someone sent them shots of the Dawn Treader at Cleveland Point from the air. It looks like about the time they had just finished building the Dawn Treader and right before they started filming. It could also be right after they finished filming and right before they started dismantling the ship.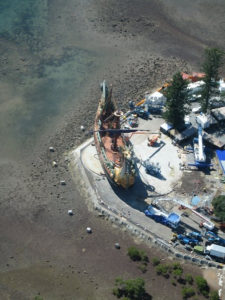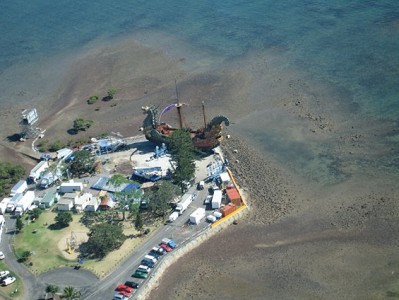 Both of the pics came from AICN's website and can be found here, but be warned, their story is very vulgar.
Thanks to Narniamiss for the heads-up!
Also LunaxSolar posted two videos on YouTube of the final day of filming, Sept. 24. It looks like they spent the day doing some pick-up shots from previous scenes.
Thanks to JadistarkilleR for the heads-up on the videos!