Reep's Coracle Sighted?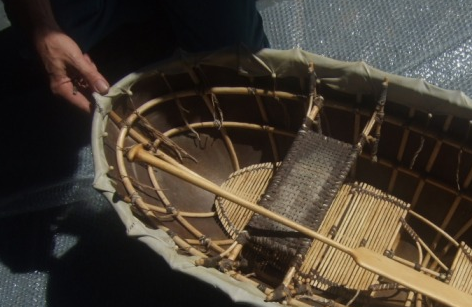 Forty-three new pictures have appeared on the blog of Chris Martin, who claims to have done some prop construction on "Voyage of the Dawn Treader."
One of the highlights of this batch is a small boat. It seems safe to assume that it is Reepicheep's coracle, which, in the book, the crew finds on Burnt Island. Most fans would no doubt be very excited to see the coracle in the film, since Reeicheep's tear-jerker farewell on the coracle at the end of the book is a very memorable moment in the series, and one of the scenes that made the character such a fan-favorite.
But wait, there's more. Also included are some sketches of the seven missing Lords, shots of the Dawn Treader's deck, a shield with a strong Telmarine influence, and what looks like a very interesting steering wheel for the ship.
Huge thanks to icarus for finding these!