One Year To Go: NarniaWebbers Discuss Expectations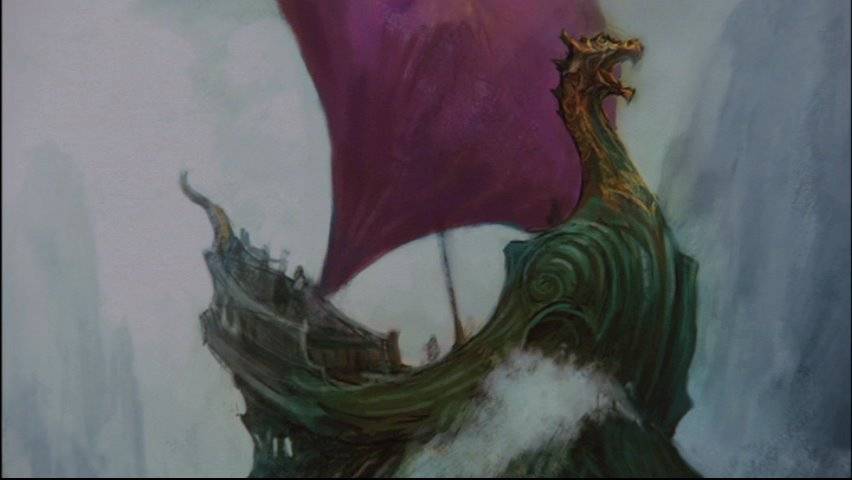 Thus far, the anticipation for The Chronicles of Narnia: The Voyage of the Dawn Treader has been characterized by uncertainty. For a long time, we were not even sure if the movie would get made. But, one thing is certain: If the third film in the series suffers the same fate as the second, it is very possible we will not see a fourth.
Does Prince Caspian's disappointing box office indicate that The Lion, the Witch, and the Wardrobe was merely a one-hit wonder? Or was Prince Caspian just a one-time hiccup? What will happen to the franchise without Disney? What approach will Fox take to marketing? Will a December release date give the film a box office boost? Will the film be able to overcome its competition? Will The Silver Chair be green-lit?
In addition to those questions regarding the commercial state of the franchise, there has been plenty of discussion, speculation, and controversy about the script. What is this "unfathomable fate" mentioned in the synopsis? How many creatures will be on board the ship? Did Ben Barnes really mean there will be "pitched battles"? How big of a role will the Mysterious Little Girl (Gael) have? What kind of vision of Narnia will Michael Apted bring, and how will it differ from Andrew Adamson's?
As of today, we only have one more year of anticipation before these questions are answered. To mark this occasion, we decided to ask a handful of NarniaWebbers how they feel about the state of the franchise, and their general expectations for the third film in the series. First up, we have a special edition podcast in which Rilian (Podcaster), GlumPuddle (News Poster), and first-time guest Fantasia_Kitty (Admin) share how they are feeling with one year to go. Listen below:
We also asked some of the forum moderators to type up their thoughts: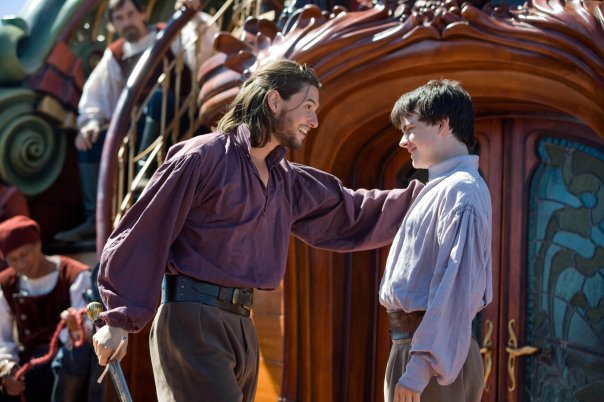 AJAiken: (Moderator: Cast and Character Discussion)
I adore the 2005 and 2008 adaptations of The Lion, the Witch and the Wardrobe and Prince Caspian. Though there are moments which make the purist in me cringe, these films are two of my favorites. Besides being truly gorgeous pieces of work – have you seen the costumes, the sets, the cinematography? – they are quality movies. People who really love the books have worked hard to show their vision – yes, anyone who puts so much work into films such as these will show something of themselves that perhaps is not canonical. I'd much rather watch Susaspian than the planned adaption of LWW that set the story in San Francisco and had hamburgers instead of Turkish Delight. So I can't wait to find out who Gael is and where she ties in to the story, and whether the production has finally stuck to character traits from the books. I'm hoping The Voyage of the Dawn Treader is as exciting and well-made as the first two films, and from what I've seen and heard that's going to be so..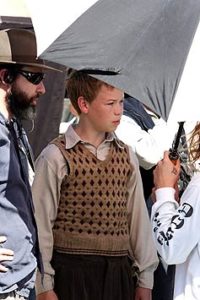 DiGoRyKiRkE (Moderator: Narnia Fan Art)
My biggest concern for Voyage, and, by extension, the whole Narnia franchise, resides with Eustace.

At this point in the story, the Pevensie story line is coming to an end, and a new exciting chapter is set to begin. As a book, it works quite well, because people fall in love with the land of Narnia itself, rather than with the characters (at least I did). I'm not sure the same thing can be said of these films, in which I think the emphasis has been placed too heavily on the Pevensies, and the actors/actresses portraying them.

In an ideal world (at least for me) the crew of voyage would start to focus more on the land itself, rather than the individual characters. However, if the Narnia films to date are any example, this is nothing more than a pipe dream. It is for that reason that my biggest concern lies with Eustace.

If the filmmakers cannot sell him as a truly endearing character, which will be difficult due to his indifferent attitude at the beginning of the film/book, they may find themselves in hot water. It is my biggest fear that people will go along with their first impression of Eustace, and that movie-goers will not invest two hours of their lives in Silver Chair, if they know that the Pevensies aren't going to be in it.

So, in closing, the filmmakers of Voyage need to shift away from Lucy and Edmund. Yes, they have interesting story lines, but Eustace is the future of this franchise, and if they alienate him as a character to placate the movie fans, rather than the book fans, I'm afraid that this franchise may sink.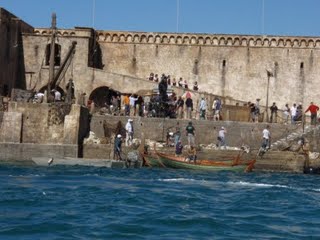 GlimGlum (Moderator: Cast and Character Discussion)
I believe that one of the strengths VDT possesses is its great contrasts and balance of light and dark story elements. Some examples:

• Eustace's early "record stinker" character – After being "undragoned" mostly positive changes
• Slave trade and Gumpas – Slaves freed by Caspian & crew and Lord Bern
• Dufflepuds menacing at first – Funny and cute after Lucy's enchantment removal efforts
• The Dark Island and Lord Rhoop's tormented character – Ramandu's Island with bigger and brighter sun, singing birds, and of course Ramandu's lovely daughter

I think that the overall audience appeal will be higher than PC because of the adventure, action (not too much we hope), real magic with a magician/wizard (Coriakin) and his house and book, fun for kids with the Dufflepuds(after becoming visible again), some scares(Dark Island), discovery(underwater Kingdom), and a wee bit of romance(I wonder who?), and the spiritual aspects of the ending.

With a better story and greater appeal, I think VDT has a really good chance of setting things right again for the Narnia film series. The new film crew and director Michael Apted are experienced and professional filmmakers. I am optimistic.
Starkat (Moderator: Cast and Character Discussion)
In my opinion, Prince Caspian was a good movie, but not a good adaptation of the book. It missed one key thing that made the book so special to me. Peter was arrogant and did not bother to take Caspian seriously. By shifting the focus to "We haven't come to take your place, but to put you into it," the movie would have been a much better adaptation.

Marketing was another problem. Too much too fast was offered up and there was no way for the public to absorb the release and share their excitement with their friends. Word of mouth was one of LWW's greatest strengths.

With some of the early reports from the set, I wonder if we are going to have the same problem with VDT. The BBC turned out a faithful adaptation that was also a good serial. I would hope that the writers have learned their lesson and minimize the changes. The marketing seems much more sound. It remains to be seen what the adaptation will be like. I would like to repeat my LWW experience with the wonder and excitement that I felt when reading the book instead of having to see the movie several times just to get pulled into the story like with PC.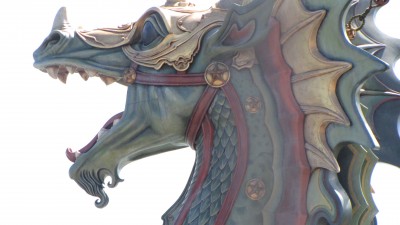 GymFan15 (Moderator: Narnia Fan Art)
I'm still not really sure what to think about VDT. So much depends on this movie doing well, and we already know that movie-going audiences can be very fickle when it comes to likes and dislikes. Some parts about the new movie that I've been able to see so far really excite me, like the production design, Will Poulter as Eustace, and a care for detail. Other parts leave me perplexed, a bit confused, and a little worried, like various plot and story changes that we know have taken place, and could change the success of the movie drastically, for better or for worse.

I think that either VDT will be a big success, going far and beyond what PC and perhaps even LWW took in, or it will crash and burn, making less than PC and putting the final nail in the coffin for the Narnia franchise. I don't think there's a middle ground.

So for us Narnia fans, we can only sit back and wait, hoping that the filmmakers know what they are doing and that everything will turn out all right. It's far too early to make any kind of prediction either way.
What will happen? Find out this time next year! (In the meantime, isn't it time you re-read the series?)
Now, we want to know what YOU think. Post your thoughts below or in the forum.
Podcast: Play in new window | Embed