Stand-in for Peter?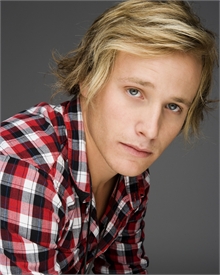 We've had lots of interesting news today. Here's one final fascinating tidbit.
Zak Morcillo – Stand in (Peter), The Chronicles of Narnia: The Voyage of the Dawn Treader
So it seems that Peter may make a cameo appearance in The Voyage of the Dawn Treader after all. And if Peter's in this movie, it seems likely that Susan will be as well.
Thanks again for the heads-up icarus!
Edited to Add: There seems to be some confusion as to the part that Zak is playing. He's playing Peter's stand-in, NOT Peter. There's a difference. A movie stand-in is someone who is very similar to a stunt double. They are there when the actor can't be or doesn't need to be. They're cast the same height, weight and coloring as the actual actor so the crew setting up the shots have a body double to work with instead of the actor.
We posted a story a few days ago on Will Poulter's stand-in, Morgan Keavney-Rattue here. If you read it, it might clear up some confusion.
If, as this story implies, Peter makes an actual appearence in the movie, he will most certainly be played by Will Moseley.