Box Office Mojo Analysis for Dawn Treader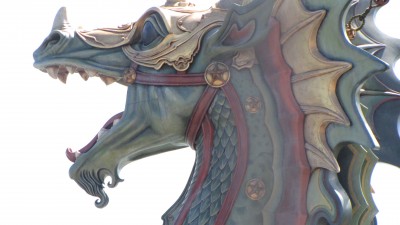 Brandon Grey from Box Office Mojo has posted his thoughts on how The Voyage of the Dawn Treader will fair at the box office. He seems to come to the conclusion that making the third Narnia film a box office hit will be an uphill battle, although he realizes that "the book on which it's based is reportedly dearer to Narnia's disciples than Prince Caspian was."
While Prince Caspian received a lot of flack, Narnia was never destined to be the next Lord of the Rings or Harry Potter, despite its auspicious beginning. The first movie was based on the only widely-known book in the Narnia series and it was a complete journey, whereas all of the Potters and Rings were famous and had the benefit of story continuity. The wait was longer between the Narnia movies than for Potter and Rings, and Prince Caspian came off as just another fantasy adventure, nearly indistinguishable from the plethora of similar fantasies made in the wake of Potter and Rings.
In the final paragraph, he writes, "One should expect the ship to sink further than Prince Caspian." Let's prove him wrong, NarniaWebbers! As Douglas Gresham would say, bring your friends, and have them bring their friends (and enemies too).
Thanks to narnian1 and Kotarki for the heads-up!