Concept Art for Dawn Treader Toys
A few months ago, we reported on some toy concept art for The Voyage of the Dawn Treader by 'pnutink' which can be seen here. Kelila and icarus wrote in again to say that 'pnutink' had added more concept toy art to his site, which he has graciously given us permission to post here.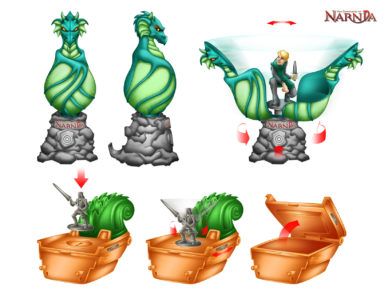 Pnutink also told me that these concepts have not been confirmed and at this point it is unlikely they will actually make it to production. But they're still fun to look at.