Japan: Aslan Art Kit Sold with Advance VDT Tickets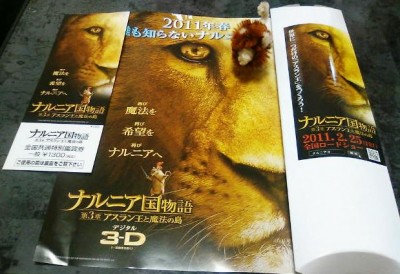 If you live in Japan and want to order advance tickets from Toho Cinemas for The Voyage of the Dawn Treader (opening on 25 Feb 2011), they currently include an Aslan Lace Wire Art Kit. It's a set of four pipe cleaner type wires that you twist around one another to form the shape of Aslan. More pictures available here.
Thanks to Wlin and PeaceAndLove for the heads-up and Griffle for the explanation.