Narnia.com Updates; New Production Still of Lucy
There are a few new updates on Narnia.com today. For starters, you can now earn achievements on your profile (though the only one I have so far is the Frequent Sailor achievement for logging in 10 times on different days).
Second, they've now added a "coming soon" messages to the various islands you sail around and explore. Perhaps we'll be able to land on them?
And finally (and most exciting), they've added a new production still to the image gallery of Lucy in the Magician's Library.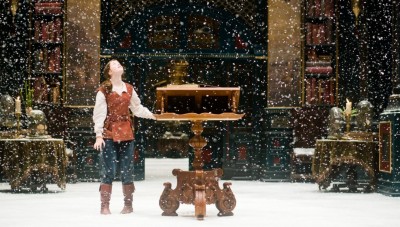 The image is huge and because of the flash site I can't download it, so I got the best screenshot I could. Again, if someone would be willing to send us the full image to add to our gallery, we'd greatly appreciate it!
Thanks to icarus for the heads-up on the story!