The Supply Search Game on Narnia.com
Yes, the game Supply Search has been available for a few days now on Narnia.com. But only just today was I able to get it to work to report on it (and even so, I was only able to get it to work on Firefox).
The game is accessible by sailing to the Magician's Island and clicking on Lucy's figure as she enters the Magician's House.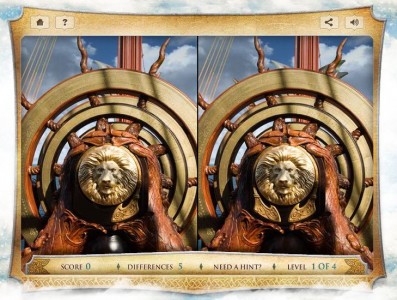 There are four different images from The Voyage of the Dawn Treader and in each one you have to spot differences before you can move on. And of course, that gets harder with each picture.
Here is a direct link to the game and thanks so much for everybody that sent in spy reports!