Reepicheep's Sword Training Game Added to Narnia.com
Narnia.com has added a new game to the official site for The Voyage of the Dawn Treader called 'Sword Training'. The object of the game is to guide Reepicheep through the various islands while swinging your 'sword' around to cause Reepicheep to run, jump, crawl, and cut down enemies (like barrels).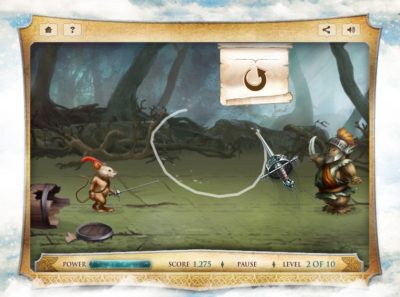 Click here to try the game out yourself!
Thanks Prince Norin and icarus for the heads up!