ComingSoon.net Interviews Ben Barnes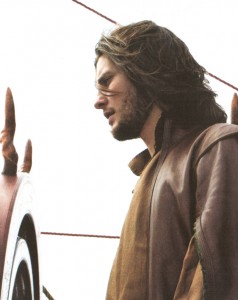 ComingSoon.net recently talked to Ben Barnes about his role in The Voyage of the Dawn Treader. Barnes mentions watching the BBC television series of Dawn Treader and admiring Samuel West's performance as King Caspian. The episodic nature of the book is also addressed, with Barnes citing it as one of the reasons the story is such a satisfying read and fan favorite. Barnes also talks about how his character has changed, noting the different accent and Caspian's more authoritative and confident bearing. You can read the full interview here.
Thanks 7chronicles and qwertykate88 for the heads-up!