Interesting Narnian Classroom Activity: SPOILERS
Scholastic has posted a play script aimed towards teachers, which allows students to act out The Voyage of the Dawn Treader.  It would seem that the plot of this play parallels (at least to some degree) the plot of the upcoming film.  The script is interspersed with several images that we have already seen before, but does contain a new image of the Chief Dufflepud.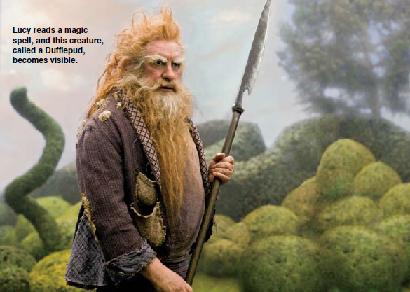 The script is available to download here.
Does this script confuse you?  Excite you?  Scare you?  Talk about it on the NarniaWeb.com forums by clicking here.
Thanks to icarus for the heads up.