Narnia.com Update Hints at Ramandu's Role
You can now disembark at Ramandu's Island over at Narnia.com.
Since there has been no casting announcement for Ramandu, fans have speculated that his character has been cut from the film. But this update has cast some doubt.
"Near the edge of the world, old Ramandu watches. How long has he been observing the events of this world, and exactly how far does his gaze extend?"
Does this mean that Ramandu will appear in the film after all? Or will he simply be referenced in the dialogue?
You can also download this background as a wallpaper. The scene appears very much as it is described in chapter 13 of the book.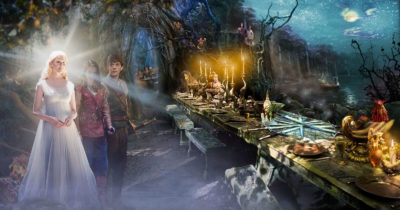 Thanks to Cyclops from AslansCountry.com!