NarniaFaith.com Launches as Resource for Pastors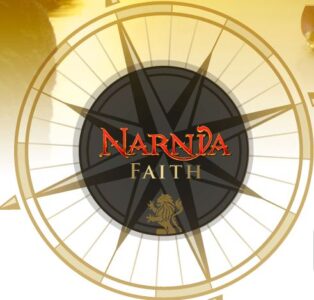 NarniaFaith.com has just launched and is a tool designed to help pastors and faith leaders to use the launch of The Voyage of the Dawn Treader in their church's ministry. The website has three main sections.
Learn: The first section contains a video welcome from Douglas Gresham and has an About C.S. Lewis article by Dr. Kevin Belmont of the C.S. Lewis Foundation and an essay "The Jack I Knew" by Douglas Gresham.
Teach: This section opens with a welcome video from Richard Mouw, president of Fuller Theological Seminary. There are sermon outlines, study guides, and youth resources. You can also download the Dawn Treader trailer and sign up for a Pastor's-only screening.
Engage: This section opens with a welcome video from Franklin Graham (Samaritan's Purse). There are links to Operation Narnia, Narnia Night (no details yet as to what this is), and Group's Fun for the Whole Family Hour.
Grace Hill Media is responsible for putting this site together and they have done a very nice job. There's a lot of content at this site and it seems to be well-laid out. The video introductions are a wonderful touch. Probably the most valuable content is in the Teach section where you can access full sermon outlines and essays written by Paul Sartarelli, Luis Palau, Devin Brown, and many other Christian leaders.