NarniaFans Interviews Dawn Treader Composer David Arnold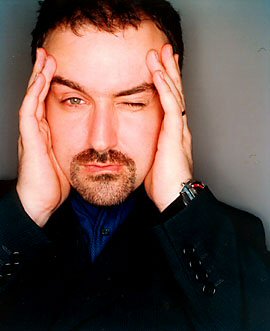 NarniaFans has just posted their interview with Dawn Treader composer David Arnold. In this interview Arnold talks about the process of writing for the film and coordinating with the previous film.
When asked about any of Harry Gregson-William's themes would be used, Arnold replied:
As the story opens and end in with strong Narnian connections before voyaging into the unknown, I bookended the film with Harry's Narnia theme. It works beautifully of course and also I play it when Aslan appears as he is the anchor both spiritually and emotionally so Harry's music reminds us of that.It also helps as there is so much new stuff in this film to 'hold hands' musically with the previous two movies. I spoke about it with Harry as we are friends and he was pleased that we were including his work as often it doesn't happen, but I am aware of the effect his music has on those who care about these films and I think it would be churlish and ignorant to dismiss it as anything other than essential. It's very boldly stated in three key points in the movie, but once we begin the journey everything changes.
When asked about new thematic material, he said:
I have a theme for the Dawn Treader itself, which becomes a defacto home for everyone as they sail off on their journey to find their actual homes, both spiritually and actually. There is a Reepicheep theme which reflects his desire to find Aslan's country, his sense of decency and bravery and above all his optimism for everyone, the world, the Pevensies and himself. There is a theme for the 'mission' of finding the missing Lords and their Swords, a 'temptation' theme as the children are tempted and tested one by one and of course something dark for the Green Mist which symbolises and epitomises all that is evil in this film.
Make sure to read the entire interview over at NarniaFans. It's a great read and gives us some exciting indications of what the music for The Voyage of the Dawn Treader will be like.