Regal Entertainment Group Releases Narnian Gift Card
Regal Entertainment Group, which is a large theater company, has released a design for a Voyage of the Dawn Treader gift card.  You can purchase the gift card for a friend, family member, or for yourself by clicking here.  The gift cards can be loaded with any amount of money.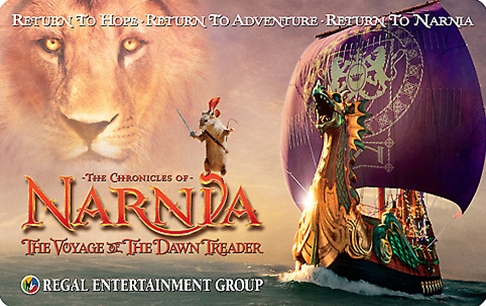 Thanks to 220Christian and Icarus for the heads up!