Royal Premiere Ticket Prices Released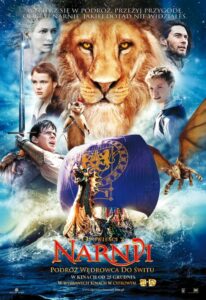 Icarus has dug up some ticket pricing information for the worldwide premiere of The Chronicles of Narnia: The Voyage of the Dawn Treader on Tuesday, November 30. Tickets go on sale to the general public on October 23.
Standard seats for the Odeon Cinema start at £100 ($159) and premium seats start at £150 ($239). If you are a member of the Cinema & Television Benevolence Fund there is a £10 ($16) discount.
There are also tickets available at the Empire Cinema on the same day (both cinemas are in London's Leicester Square) for £70/£90 ($111/$143).
There is a pre-premiere reception at the Mint Leaf Restaurant (review and photos) which you can attend for £45 ($72).
Purchase your tickets at the Cinema & Television Benevolence Fund Online Store.