Scope Online Reveals More 'Voyage' Plot Spoilers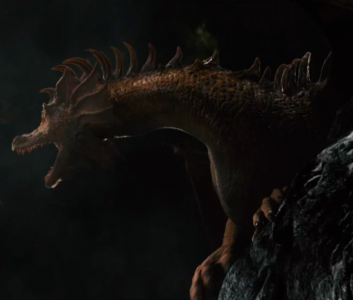 A stageplay based on the actual script for "The Voyage of the Dawn Treader" recently appeared on Scopes Online. It says it is "adapted by Tara Welty from the screenplay by Christopher Markus, Steve McFeely, and Michael Petroni, based on the novel by C.S. Lewis." More plot information is revealed. Here are a few clips:
EDMUND: Where are we sailing?
CASPIAN: Before I took back the throne from my uncle, he tried to kill my father's most loyal supporters–the seven lords of Telmar. They fled to the Lone Islands. No one's heard from them since.
N4: They stare at a map of the oceans east of Narnia.
EDMUND: So you think something's happened to them?
CASPIAN: That's what we're going to find out.
In "Scene 2," Caspian finds Lord Bern imprisoned:
LORD BERN (to Caspian): You see, we seven lords made a pact to find the source of the mist and destroy it. The other six set sail but none came back. If you don't get sold to slave traders, you'll likley be fed to the mist as a sacrifice.
The end of this script also reveals details about the undragoning. Spoilers beware! Read if ye dare!