Soundtrack Cover-Art!
As we reported on Tuesday, David Arnold's score for The Chronicles of Narnia: The Voyage of the Dawn Treader is now available for pre-order on Amazon.com.  They have now added an image of the potential cover-art, which shows a majestic Aslan looking out through a curtain of snowflakes.  Unfortunately we're still waiting to hear the titles of the tracks on the CD.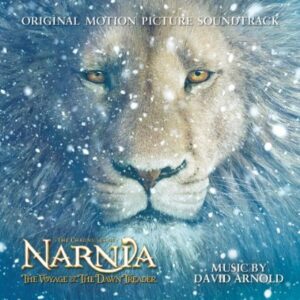 You can preorder the soundtrack here. It's currently $10.99 in the US.
Thanks to A_Narnian_Ship and Aslan's Meadow for the heads up.