The Plotline of The Voyage of the Dawn Treader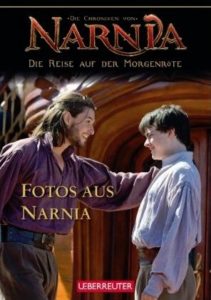 Last week, the German publisher for the Narnia books released two movie tie-ins, which translate to 'Photos from Narnia' and 'The Book on Film.'
NarniaWebber icarus ordered a copy of 'Photos from Narnia', and when it arrived yesterday, he translated it the best he could and typed up the full plot summary for The Voyage of the Dawn Treader movie.
The full plot is revealed (barring a few potential translation errors) and can be seen on our forum here.
I have not read through it myself as I want some things to be a surprise for the movie, but if you don't mind being completely spoiled, read on!