28 Clips From the 'Dawn Treader' Soundtrack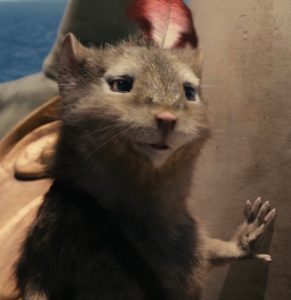 Cinema Musica has posted our first peek at Composer David Arnold's musical score for The Voyage of the Dawn Treader. The soundtrack releases on December 7.
You can listen to twenty-eight short clips here.
The music is another area of this film that makes it feel like a fresh start for the series. Ever since it was announced that David Arnold would be replacing Harry Gresgon-Williams, fans have been discussing how similar his music would be to the previous two films. Would Arnold stick to the themes that were established in "Wardrobe" and "Caspian" or would he take it in a new direction? So far, it sounds like he has done both.
Thanks to 'G' and everyone else who sent this in!