Ambiguity Surrounding Voyage's Title Track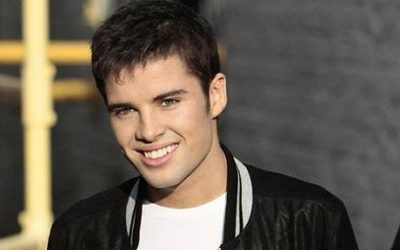 Several sources have reported that Carrie Underwood will be performing a song entitled "There's a Place for us," for The Chronicles of Narnia: The Voyage of the Dawn Treader; however, it now seems as if this fact is in dispute.  According to digitalspy.com, a British singer named Joe McEldery has just finished recording "There's a Place for Us," and is also reporting that his rendition will be the "title track" for the upcoming film.
"McElderry, whose debut album Wide Awake entered the UK charts at No. 3 last Sunday, has recorded the song 'There's A Place For Us' for the film.  The track heads the latest instalment of the movie franchise, called The Voyage of the Dawn Treader, which arrives in cinemas next month"
The X Factor champ will give an exclusive performance of the song and his new single, 'Someone Wake Me Up', at the switching-on of the Narnia-themed Christmas lights on London's Regent Street on November 9.
One possible explanation is that Carrie Underwood's version will be on the soundtrack and Joe McEldery's version will be in the movie credits.
You can read the entire article for yourself by clicking here.