Aslan's Country Interviews Producer Mark Johnson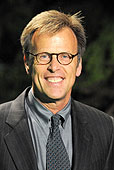 Mark Johnson, Producer for The Chronicles of Narnia: The Voyage of the Dawn Treader spoke with Aslan's Country about the upcoming film. Among the topics discussed were the addition of the Seven Swords storyline, the role of the MLG (Gael), and the next Narnia film.
UPDATE: The interview is back and available again at Aslan's Country
Please share your thoughts about Mark Johnson's comments below.