ComingSoon.net Interviews Skandar Keynes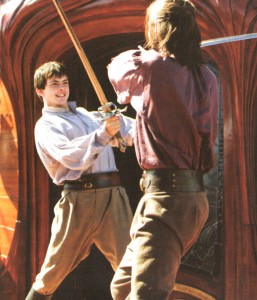 ComingSoon has posted their fourth interview in their Voyage of the Dawn Treader series. Today it's Skandar Keynes!
CS: This book seems to be the favorite of most people who are a fan of the series. Is that true for you as well?
Keynes: Yeah, well it's funny because the second one didn't do as much business as the first one, but the book wasn't as well known. Quite often I'd be talking to people and they would ask if we were going to make a second film. I would tell them, "Yes, it's in the cinemas now." The same people would want to know when they would be making "Voyage of the Dawn Treader." It's great because so many people I've talked to seem so enthusiastic about this film. The second one didn't quite meet the expectations even though it made so much money. You've got to think that it made so much money and people went to see it and nobody really hated it. I'm excited to do a movie that people are more enthusiastic about.

CS: How do you think your character has changed since the previous movies?
Keynes: He's continued on the path that he did when he changed from the first and second. He's now even more sure of [himself]. He's trying to now become a leader, but Caspian is still there and that's where the contention lies. He's completely grown up and he's a completely different person than he was in the first film.

CS: Would you want to do another "Narnia" film or another film perhaps?
Keynes: I'm not scheduled to do another "Narnia" film. If James Bond suddenly gets offered to me I'll think I'll take it, but other than that I don't know.
You can read the full interview on ComingSoon.net here.
And if you missed their other interviews, here they are. Georgie Henley. Ben Barnes. Michael Apted.