Focus on Christmas Promotion Can Win You Tickets to the London Premiere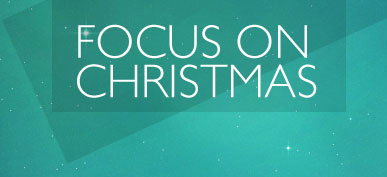 Focus on the Family has launched the FocusOnChristmas.com promotion. Each week four winners will receive a movie poster for The Voyage of the Dawn Treader, The complete 19 CD award-winning Radio Theatre audio drama of The Chronicles of Narnia, and 2 tickets to The Voyage of the Dawn Treader at a local theater. The grand prize, though, includes round trip coach travel for two (2) to London, England, tickets to the premier of the Voyage of the Dawn Treader on November 30, 2010, VIP Pass, lodging in London for three nights, and a Visa card in the amount of $250 for meals.
To enter the contest, go to http://www.focusonchristmas.com/contest and write, in 200 words or less, about your favorite character from The Chronicles of Narnia series and share why you would like to attend the London premiere of The Voyage of the Dawn Treader.
The contest is open to all residents of the U.S. ages 18 or older, though an adult can submit an essay for a child.
If you are not in the US, we've learned of an Australian promotion to win tickets to premiere as well. Click here for more details.
Thanks to Aussie_Lucy, Jo Hobbit, and Eric Novack for the tips!