Georgie at the BAFTA Children's Awards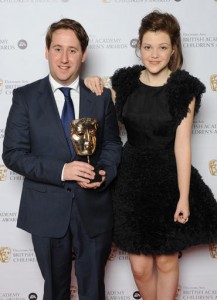 Yesterday Georgie Henley attended the 2010 BAFTA Children's Awards Ceremony and presented the best Performer awared to Horrible Histories actor Jim Horwich.
Leicester Square TV caught up with Georgie on the red carpet and chatted with her for a bit about meeting the Queen tomorrow night and her role in The Voyage of the Dawn Treader.
Thanks Narnia_Mania for the link!