Narnia: The Billboard!
 Some new billboards promoting The Chronicles of Narnia: The Voyage of the Dawn Treader have popped up.  Currently, we have only heard of them in the Louisville, KY area.  The billboard features the same snowy Aslan that we have seen recently.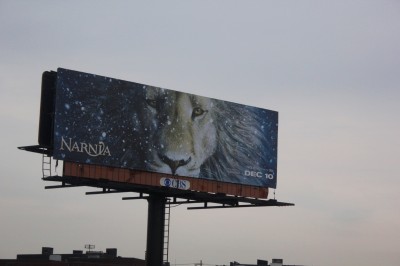 Have you seen a Narnia billboard in your area?  Let us know!
Thanks to DJKuo for the heads up!