New Image of Lucy Inside The Ship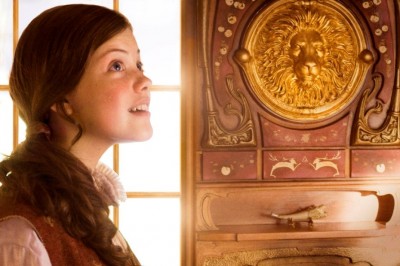 A new image of Lucy onboard The Dawn Treader has surfaced on CrossWalk.com.  The image shows Lucy in the ship's interior, possibly inside Caspian's cabin.  Behind her, we see a beautiful gilded Aslan adorning the walls, which, as fans will remember, comes to life near the end of the book, chiding Caspian about his rash actions concerning the Voyage.  Beneath the gilded lion, we also sea Susan's horn resting peacefully, so apparently it has been brought on the voyage as well.
Thanks to Liberty Hoffman and A_Narnian_Ship for the head's up!