Sea Serpent Battle Spoiler
DailyRecord has posted a story about Will Poulter, Georgie Henley, and Skandar Keynes. Each share interesting experiences on and off camera, and the section about Skandar includes a spoiler about the sea-serpent battle.
Will had a surfing accident and needed stitches, but luckily it was on the back of his head so it was not visible. The scene where the Pevensies and Eustace surface after being drawn into Narnia had to be altered slightly because Georgie fainted while filming and had to be taken to the hospital.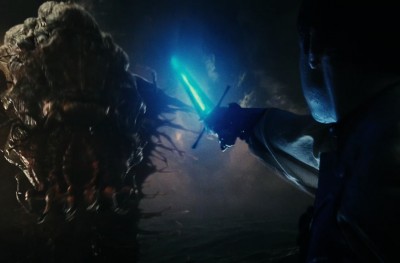 Here is the spoiler from the section on Skandar:
Ben Barnes, who plays Prince Caspian, had to run and tackle Skandar to save him from a giant serpent.

Skandar, 19, said: "The first time Ben did it, they reckoned it looked a bit lame. So he was told to really go for it.
Thanks to 'Narnia_Maniac' for the link.