SFX Magazine's Interview with Michael Apted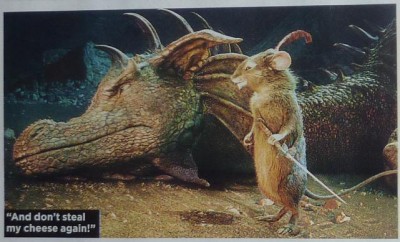 Last month SFX Magazine gave a sneak peek of their interview with Michael Apted, and it caused quite a stir here on our site. Specifically when Apted mentioned he was going to "steal from the book CS Lewis didn't write."
Now the full article is out and icarus has sent us a scan. Here's a new snippet from the article.
Although the one-giant-footed Dufflepuds are among the silliest of CS Lewis's creations, Apted was adamant they remained. "I thought they were iconic so you had to do it. I mean, they were expensive; way more expensive than they earn in screen time. But I just thought there were certain things you have to deliver."
You can read the full interview here.
Thanks icarus for the scan!