Two New Contests for Americans
There are two new contests for Americans.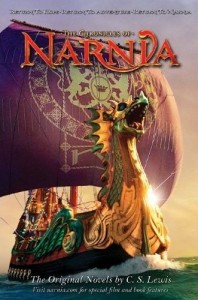 The first is HarperCollins "Tweetstakes" and they are giving away 10 copies of The Voyage of the Dawn Treader Movie Tie-in Edition of The Chronicles of Narnia
This contest ends in just a FEW HOURS so enter fast! What you need to do is go to HarperCollins' website here and follow the instructions very carefully. Good luck!
The second contest is TLC's 'Voyage to Alaska Sweepstakes' in honor of 'Sarah Palin's Alaska' TV show. They are giving away a seven day cruise for four from Vancouver, BC to Sewerd, Alaska. You can enter the drawing once per day between now and December 10. To do so, head over to TLC's website here! Contest rules are here.
Good luck!
Thanks to 220ChrisTian for the heads up!