Win a Chance to Host the US Premiere of Dawn Treader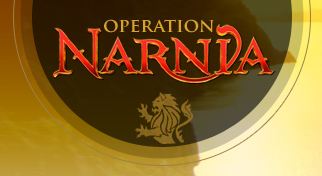 We'd heard next to nothing about premieres for The Voyage of the Dawn Treader aside from the world premiere in London. However, Operation Narnia is hosting a contest to beat all contests — a chance to host the US premiere for the film.
This Christmas, experience the magic and wonder of Narnia! In an effort to collect as many shoe boxes as possible, Operation Narnia is sponsoring a contest for churches, ministries, schools, and organizations.

Create a shoe box, then register below. The organization whose members create the most shoe boxes and register by signing-up for our contest will win the North American premiere of "The Voyage of the Dawn Treader." The premiere will be held at your local Regal Theater and two of the film's stars Georgie Henley (who portrays Lucy) and Skandar Keynes (who portrays Edmund) will attend this special event.

This is truly a once-in-a-lifetime opportunity to share the magic of Narnia with your organization. Sign-up to win today!

One entry allowed per person.
You must be 18 or older to enter

Rules and Regulations:

1. Contest ends December 1, 2010.

2. The premiere must take place at a Regal Cinema . The winner can choose a Regal cinema closest to their location.

3. The premiere must take place during theater business hours on Thursday, December 9th.

4. Screening will be limited to 1000 people.

5. Screening tickets to be distributed by group leader.
Operation Narnia is rapidly nearing its end. The first day to turn in your shoe boxes is November 15th and will run for a week. All information on the contest and dropping off shoe boxes can be found on the official Operation Narnia website here.
Regal Cinemas' website is here.