Behind-the-Scenes Video: The Picture in the Bedroom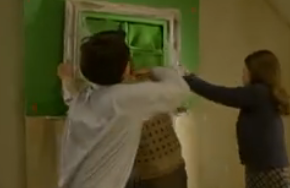 A new 10-minute behind-the-scenes video reveals how the filmmakers achieved the scene where Edmund, Lucy, and Eustace are drawn into Narnia through the picture in the bedroom.
It turns out they did not fill the room with water. Instead, they locked the camera down and sunk the entire set into the water… creating the illusion that the water was flooding out of the picture. Safety was a major concern of course; the actors all had to receive scuba lessons in order to film the scene.
Thanks to 'Liberty Hoffman.'