'Dawn Treader' Gets the MOPS Seal of Approval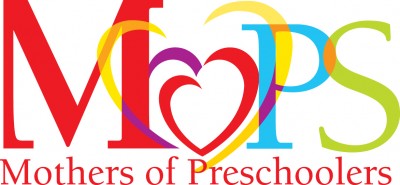 Valerie Bell is an author and speaker and the Board Chair for MOPS International (Mothers of Preschoolers). She has sent out the following endorsement for the film:
Narnia is back and better than ever!

Recently, I had an opportunity to preview the newest movie based on the Chronicles of Narnia. Walking into the theater I could feel myself lowering my expectations to avoid the inevitable disappointment. After all, "The Voyage of the Dawn Treader" is a classic. Translated, that means there are plenty of places where it can go wrong on film.

But that night I was pleasantly surprised. I was awed by the film's spectacular beauty, fierce adventure, delightful humor and spiritually-teachable moments.

Sometimes people of faith have a legitimate concern that Hollywood studios produce movies lacking a moral compass. But what about when Hollywood gets it right – is there some way we can "vote" so that more inspiring films like this will be made? Yes, at the box office. Opening weekend box receipts are critical to a film's success. It's the barometer that measures whether more of the same genre will ever be made.

So here's my suggestion: Attend "The Voyage of the Dawn Treader" this weekend (opening Friday, December 10, 2010). Call your family, email or Facebook your friends; invite your whole MOPS group for this terrific film! Then, show up in droves at the theater this weekend. If your MOPS group attends, take time afterwards to unpack the spiritual truths about temptation, self-image struggles and grace presented in this wonderful film.

Be aware that the littlest ones may be too stimulated to attend. But for the rest of us, grab a row of seats and let yourself be swept away to the places in the soul where Aslan reigns and every boy and girl (or every dad and mom) is king or queen. This is classic C.S. Lewis. The best Narnia yet, in my opinion! And while you're enjoying the film, know that your vote for excellent movies with uplifting spiritual themes will send Hollywood a strong message.