Dawn Treader Grosses $24.5m Opening Weekend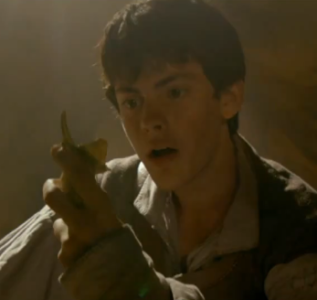 In its first three days, The Chronicles of Narnia: The Voyage of the Dawn Treader grossed an estimated $24.5 Million in the U.S. and Canada. 54% of that came from 3D showings. This total falls short of the $55m earned by Prince Caspian (May 2008), and the $65m by The Lion, the Witch, and the Wardrobe (December 2005). Dawn Treader's worldwide total is at $105m.
Estimated weekend results:
1. $24m – The Voyage of the Dawn Treader
2. $17m – The Tourist
3. $14m – Tangled
4. $8m – Harry Potter and the Deathly Hallows: Part One
5. $4 – Unstoppable
Box Office Mojo writes:
It was hoped that a return to December along with marketing that pushed the first movie's lion, witch and Christian angles and the addition of the 3D illusion would rekindle interest, but the third Narnia mustered a weaker start than fantasy also-ran The Golden Compass, let alone the other Narnias.
The domestic total is certainly below expectations. But it fared better internationally. Yahoo writes:
[Dawn Treader and The Tourist] were lambasted by critics, and both carried hefty price tags — $150 million and $100 million, respectively — requiring strong overseas sales to make them profitable. The two previous "Chronicles of Narnia" films did most of their business overseas, where Depp and Jolie are also more popular.
[…]
Fox said it succeeded in its aim of resurrecting the franchise, and was "excited" about its overall prospects.
Dawn Treader will face some big competition from Disney's Tron: Legacy when it releases this Friday.
Now, it is time to wait and see if another Narnia film is green-lit…