Micheal Flaherty Talks With Big Hollywood About Dawn Treader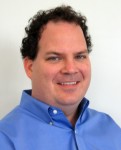 Micheal Flaherty, president of Walden Media, recently posted a fantastic interview with John Nolte of Big Hollywood where he discusses the film at length and also talks about the recent controversial statements made by Liam Neeson and producer Mark Johnson.
For us, the emphasis was always on getting the story right and making sure that the characters on the screen delivered the lines that were delivered in the book and that all of the crew was on board to make a faithful adaptation.  When it comes to lines being delivered in an interview by the cast and crew, that is something that we don't control.

Lewis' books have appealed to a broad cross section of readers for over half a century from all different backgrounds and traditions.  Lewis often commented that he was more than fine with people enjoying the stories simply as stories, and that if they didn't understand the subtext that was fine with him.

We hired Mark [Johnson]because he is one of the best producers in the business and he has produced some of my favorite movies – "The Rookie", "The Natural," "My Dog Skip."  The best way to be faithful to Lewis was to hire the best possible producer, and that was Mark.  He has done a great job with the series and he has given the better part of a decade to making them happen.

The same goes for Liam.  We searched for months to find the right actor who could be authoritative and forgiving and comforting.  He has hit it out of the park for us and I can't imagine a different actor playing Aslan.  These guys are at the top of their game in film making.  But I don't think that they are about to get an M Div from Dallas Theological Seminary any time soon.
Micheal goes on to talk about the rationale behind the film in great detail. Click here to read the entire interview.