'Silver Chair' Plot Hints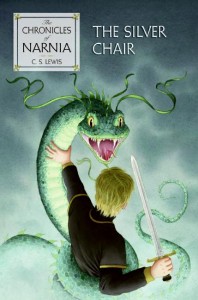 Most fans are still waiting to see the third Narnia film, but Michael Apted has already started dropping hints about what to expect in the fourth.
SFGate included this bit in a recent report:
"[Dawn Treader is] a rather difficult book to adapt – it doesn't really have a central core to it. That really doesn't work in a movie," [Apted] says, explaining that they took a key story element from the next book, "The Silver Chair," and seeded it in "Dawn Treader" – the idea of kidnappings in "Chair" became the thread to tie the films together.
Why wait until The Voyage of the Dawn Treader comes out? Let the speculation on The Silver Chair begin now!